20 years of track and trace
Vilant Systems was registered as a company on 7 January 2002.
Everything started out as two engineers' passion for efficiency and their endeavor to help large companies optimize their processes. The company soon found its first customers who needed help with data collection and making sense of the data collected. In the early years, the young entrepreneurs would tailor each project from scratch, selecting the perfect technologies to meet the customer needs. Yet soon it became apparent that RFID was the technology most often at the heart of the solutions. With trial, error, hard work and determination, the entrepreneurs were able to grow the company and to be recognized as RFID experts within the small RFID community just building up in the early years of the 2000s.
Excellent customer service
Ville, Antti and their team set out to provide excellent customer service. Sometimes this meant apologizing for late deliveries or mistakes in extraordinary methods such as in the picture right. This is RFID pain remedy – in reality Finnish Koskenkorva (vodka-type beverage) delivered to users to help with their frustration with the system's issues.
After initial hiccups however, this is one of the most long-term Turck Vilant Systems customers still using the system, which now works flawlessly.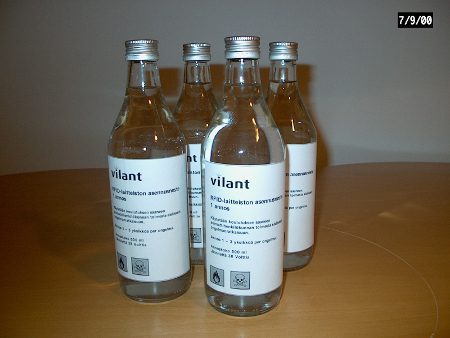 RFID expertise with worldwide recognition
The company started expanding first in Europe and later, with the help of some internationally operating customers, to other continents too. With the continued international success the company gained the recognition from other players on the market, larger ones. And in 2017 it was time to take a leap to a new world as the two entrepreneurs agreed to sell the company to Turck, a German family-owned automation company with own offices in over 30 countries. As a part of Turck Group, the next 20 years look very international and very promising for Turck Vilant Systems.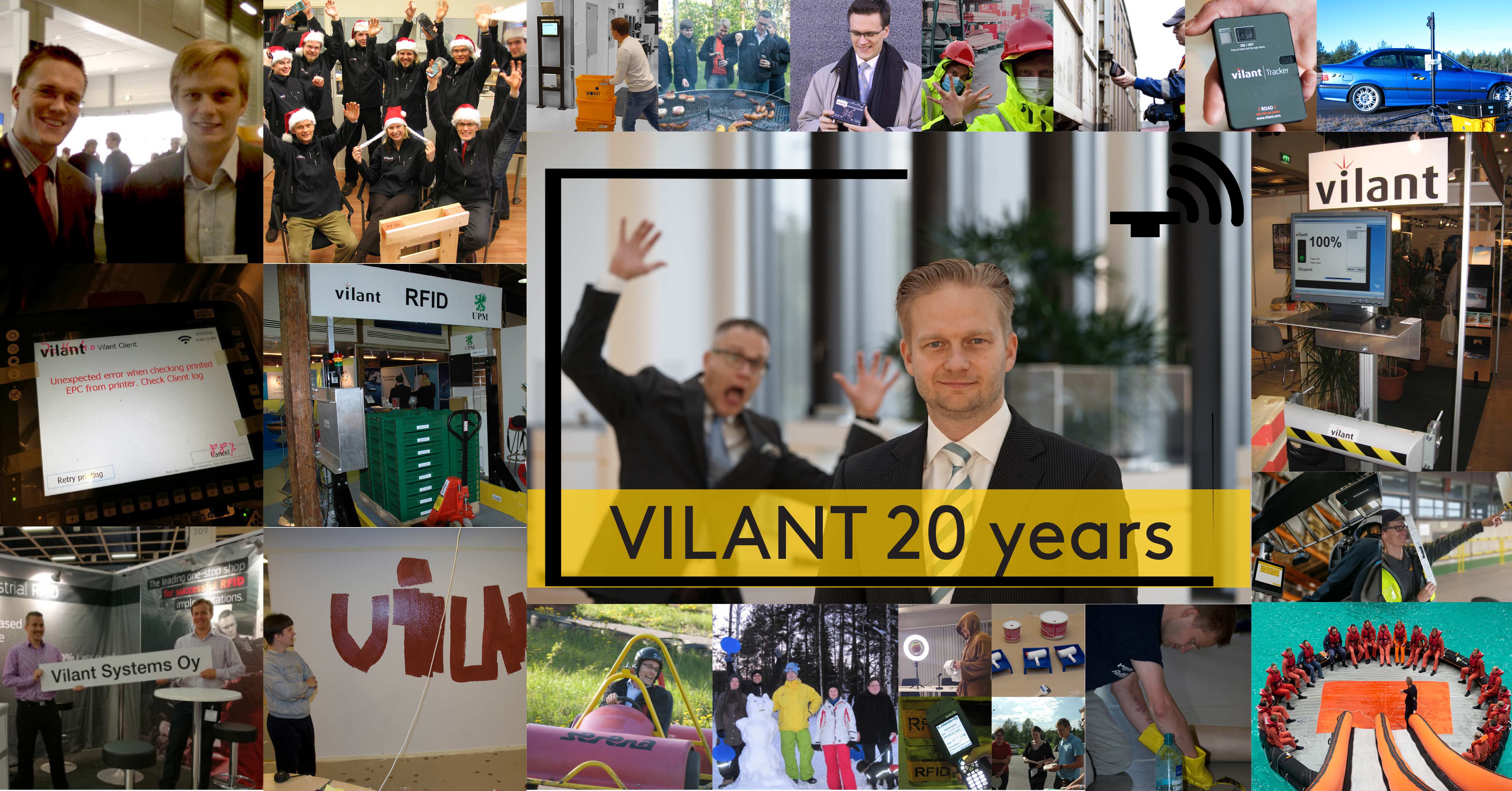 Top row, left-to-right:
Company founders Antti and Ville, Company Christmas party in 2005, testing a new gate in 2020, employee summer day 2008, Antti with Softronica HF reader, colleagues at a customer visit in corona-year 2020, Finnish railways RFID inspection gear from early 2010s, Vilant Tracker product, testing RFID in high speed
Middle row, left-to-right
Application giving unexpected errors, RFID gate at "Logistics" exhibition in 2008, Antti and Ville after the company sale was announced, gate at Logistiikkamessut 2006, new forklift solution in 2021, customer testing with gigantig RFID tag
Bottom row, left-to-right
EasyFairs Logstics & Distribution fair in 2017, painting the new office walls in 2008, summerparty 2008, winter games in 2012, testing new green screen in 2021, early customer installation with HF RFID in 2005, disc golf tournament, painting the new office in 2008, winter party 2020
To learn more about our journey, have a look here: https://turckvilant.com/our-world/our-story/
Questions on RFID?
Contact us with this form.
With more than 15 years of experience we are the company to kick start your RFID system project. Don't hesitate to leave your contact details below for our experts to contact you for more information on our Solutions and Refences. You can also find the direct contact details of our Sales team here.
Complete this form to contact or book a meeting with our RFID expert.