Europe
Finland
Turck Vilant Systems Oy
Sinimäentie 6C
02630 Espoo
Finland
info-finland@turckvilant.com
Tel.: +358 10 2350 150

Sami Oksanen
Global Sales and Marketing Director
Tel.:+358 10 2350 150
sami.oksanen@turckvilant.com

Petri Leppäaho
Business Development Manager
Tel.:+358 50 566 3213
petri.leppaaho@turckvilant.com

Tuomas Mäkelä
Business Development Manager
Tel.: +358 40 561 2425
tuomas.makela@turckvilant.com

Martti Pinomaa
Business Development Manager
Asia and Eastern Europe
Tel.:+358 40 706 5951
martti.pinomaa@turckvilant.com

Henrik Nyman
Industry Expert for Pulp & Paper RFID
Tel.:+358 40 765 1133
henrik.nyman@turckvilant.com
Office Sweden
Turck Vilant Systems Oy, Finland Filial
Bror Nilssons Gata 5
417 55 Gothenburg
Sweden
info-sweden@turckvilant.com

Alexander Dellborg
Business Development Manager
Tel.: +46 73 670 9648
alexander.dellborg@turckvilant.com
Office Germany
Turck Vilant Systems GmbH, Frankfurt office
Hanauer Landstrasse 204
60314 Frankfurt am Main
Germany
Tel.:+49 69 8700 39 125
info-germany@turckvilant.com
Turck Vilant Systems GmbH, Mülheim office
Dessauerstrasse 78
45472 Mülheim an der Ruhr
Germany
Tel.:+49 69 8700 39 125
info-germany@turckvilant.com

Heiko Tiedmann
Director, Business Development
Tel.: +49 172 853 9577
heiko.tiedmann@turckvilant.com

Robert Paulus
Business Development Manager
Tel.: +43 664 541 9008
robert.paulus@turckvilant.com
Office Switzerland
Turck Vilant Systems AG
Könizstrasse 161
3097 Liebefeld
Switzerland
Tel.: + 41 31 511 0260
info-switzerland@turckvilant.com

Hanspeter Kündig
Business Development Manager
Tel.: +41 78 949 8938
hanspeter.kuendig@turckvilant.com
North America
Turck USA
Turck Vilant Systems is represented in North America by Turck USA.
3000 Campus Drive
USA-MN 55441 Minneapolis
Tel: + 1 763 553 7300

Heikki Haavisto
Business Development Manager, North America
Tel.: +1 763 290 2025 (US)
Tel.: +358 40 1503 107 (FI)
heikki.haavisto@turckvilant.com
Asia
Turck Vilant Systems Finland takes care of developing the business in Asia. However, any customer projects will be delivered and supported by the local Turck offices. For further information please contact Mr Martti Pinomaa.

Martti Pinomaa
Business Development Manager
Asia and Eastern Europe
Tel.:+358 40 706 5951
martti.pinomaa@turckvilant.com
Technical support contacts
24/7 technical support telephone numbers & email support ticket request addresses. For urgent and out-of-business hours requests please call. Email tickets are not monitored with critical SLA. Telephone and email support service costs are defined in the valid customer support contract or go by list pricing.
Finland
+358 10 2350 158
support@turckvilant.com
Sweden
+358 10 2350 158
support@turckvilant.com
Germany
+49 69 8700 39 126
support@turckvilant.com
Switzerland
+41 31 511 0265
support@turckvilant.com
Worldwide support
You will find Turck Vilant Systems and Turck together in over 30 countries. Furthermore we are supported by capable partners in over 60 countries.
Turck Vilant Systems OfficeTurck OfficeSupported through partner network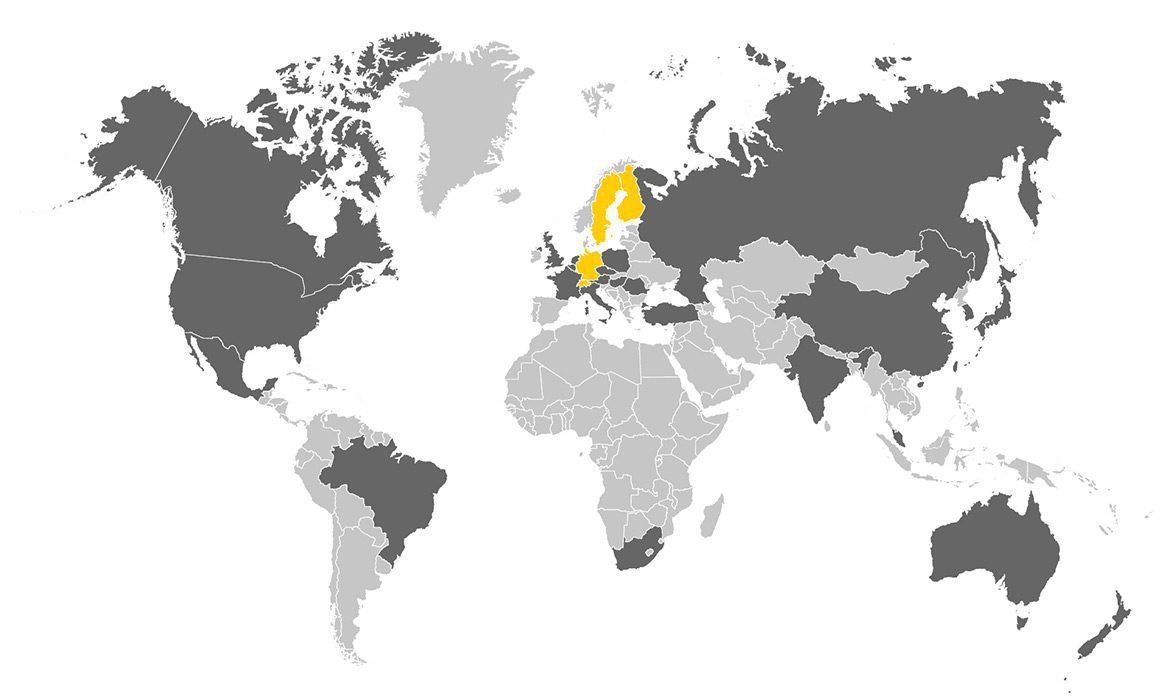 Questions on RFID?
Contact us with this form.
With more than 15 years of experience we are the ones to kick start your RFID project. Don't hesitate to leave your contact details below for our experts to contact you for more information on our Solutions and Refences. You can also find the direct contact details of our Sales team here.
Complete this form to contact or book a meeting with our RFID expert.