Logimat 2020
Meet us in hall 4 at stand B65.
LOCATION
Hall 4, Stand B65
Messe Stuttgart
Messepiazza 1
70629 Stuttgart
GERMANY
DATE
10-12 March 2020
Come meet Turck Vilant Systems RFID Experts to discuss our material tracking and inventory management solutions for the entire supply chain.
Typical RFID usage areas in intralogistics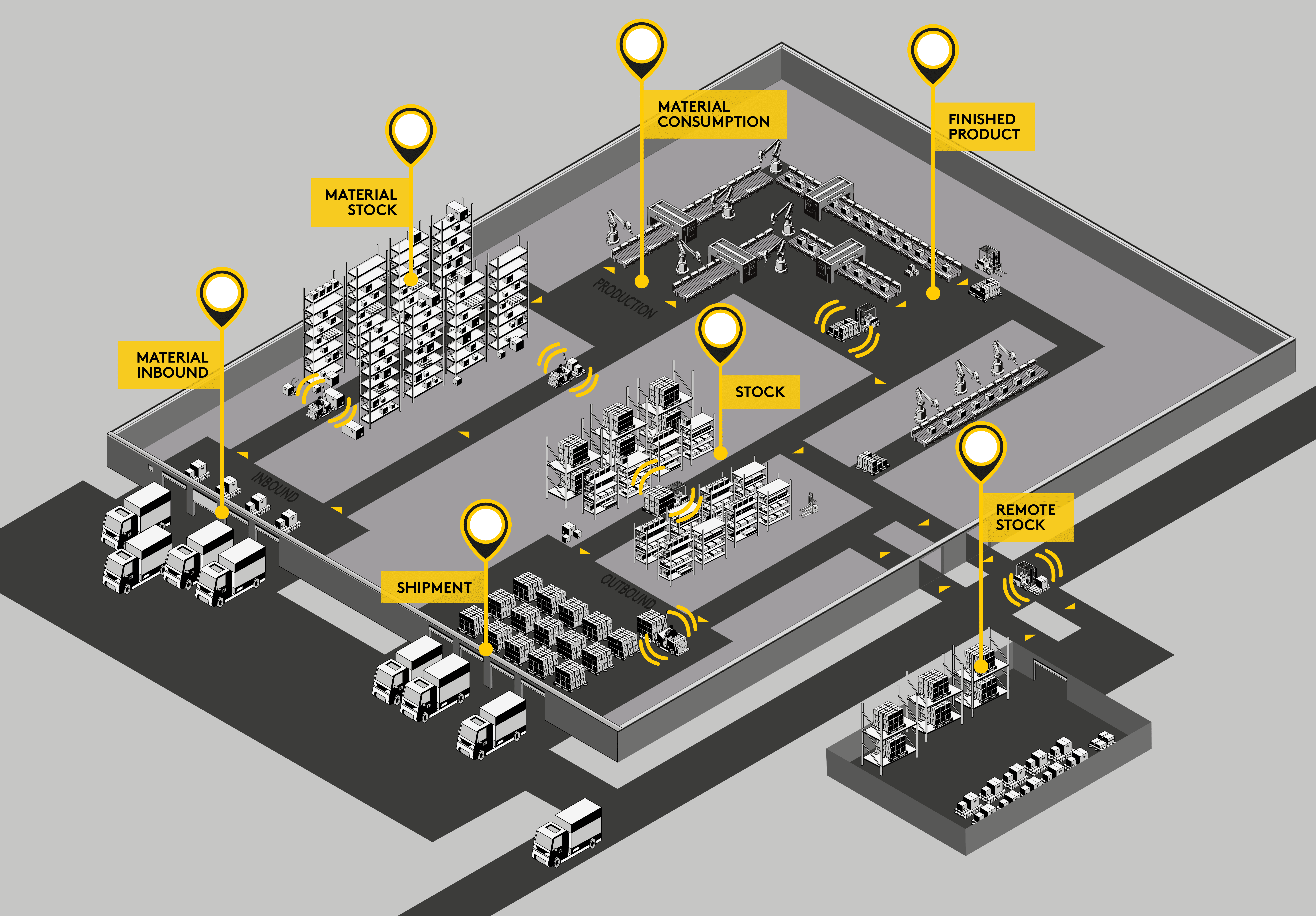 Turck Vilant RFID Platform
Turck Vilant Systems will showcase the Turck Vilant RFID Platform, which consists of Server applications for data consolidation and monitoring as well as data collection applications. All of our data collection applications may report their data either to our server for data consolidation OR directly to customer backend systems.
Our Platform in short
Turck Vilant Visibility Manager: Our server application for data mining, reports and integration. Customers can choose between a local installation and cloud-based solution.
Turck Vilant Device Manager: Our server application for system health and maintenance.
Turck Vilant Client for Forklift Trucks: Running on a local Forklift PC this application has specially designed algorithms that detect each item on the fork as well as where the forklift moves. Delivered together with our Forklift Truck RFID Reader Cabinets and accessories.
Turck Vilant Client and Turck Vilant Engine for Gates: Applications that monitor inbound and outbound shipments with the ability to filter out items not belonging to the shipment in question as well as to detect the direction of a shipment. Delivered together with our RFID Gate Reader Cabinets, Panel PCs and other needed accessories.
Turck Vilant Mobile Client: Application that runs on mobile devices such as Integrated RFID mobile devices and Smart Phones with RFID Accessories.
Questions on RFID?
Contact us with this form.
With more than 15 years of experience we are the company to kick start your RFID system project. Don't hesitate to leave your contact details below for our experts to contact you for more information on our Solutions and Refences. You can also find the direct contact details of our Sales team here.
Complete this form to contact or book a meeting with our RFID expert.