Great Ratings from Our Customers
The Turck Vilant Systems team scored a 94,9% "satisfied" rating on our recent Customer Satisfaction query for H1/2018.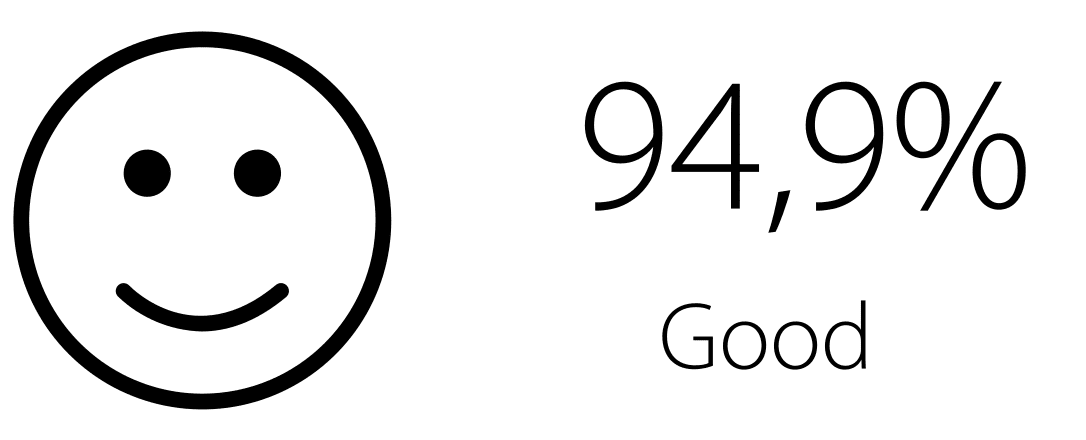 We at Turck Vilant Systems are strive to deliver quality and expertise. Being a project and service oriented company, our team is always thinking about the customer they are serving. We like to think we are the best with our services in the industry. But even the best get it wrong sometimes. Hence we measure ourselves and wish to evolve.
Because in the end, the customer decides.
And our customers, 123 respondenst in total, have just given us their rating for the first half of 2018. 94,9% of the respondends rated our Engineering team as "GOOD".
Feels great!
A great thank you goes to all of our customers for pitching in and giving us a review! Remember to give your rating also actively in the future. We will keep asking you for reviews so we can develop further!
Questions on RFID?
Contact us with this form.
With more than 15 years of experience we are the company to kick start your RFID system project. Don't hesitate to leave your contact details below for our experts to contact you for more information on our Solutions and Refences. You can also find the direct contact details of our Sales team here.
Complete this form to contact or book a meeting with our RFID expert.