Summary of our webinar on using RFID to track chemicals
Heikki Haavisto
Business Development Manager and RFID Expert
We asked Heikki Haavisto, one of the speakers at our great webinar on RFID enabled supply chain for the chemical industry, to put together a little summary on the webinar itself.
So here, in Heikki's words – a summary of our webinar on RFID tracking chemicals
So, we had over 140 attendees from all over the world! Big thanks of this goes to Adri Walhout who gave great insight why Yara started to use RFID for managing their supply chain of finished products.
Adri also nicely compared other technologies to UHF RFID and at the end of his presentation shared the benefits they have received from using RFID.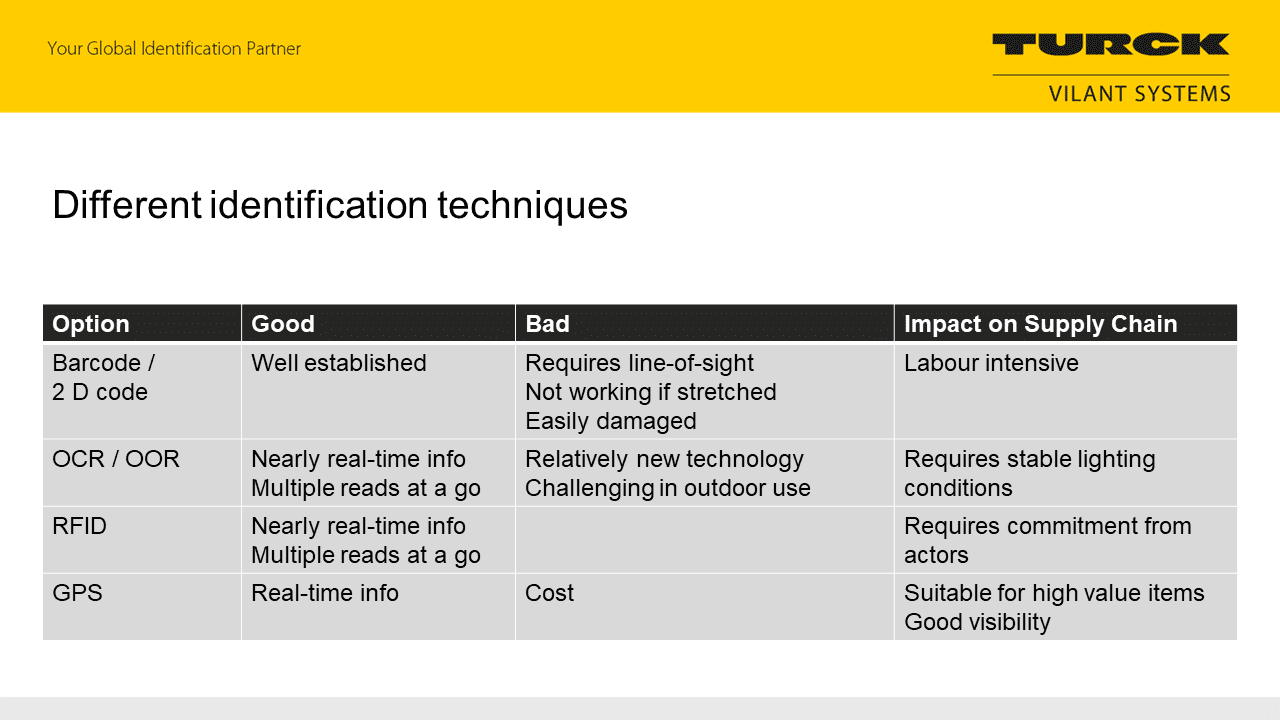 I had the opportunity to also keep a presentation and I went through different process steps in manufacturing and supply chain where RFID can be used. As we had Adri as our guest, we used the opportunity to have a look at the process of tracking chemicals packed in bulk containers such as big bags, barrels or IBCs. I also showed several case examples of RFID implementations from our customers and I think towards end of my presentation it was clear that there are so many opportunities for streamlining different processes with RFID. I for example presented the 24/7 unmanned RFID Store concept that several of our customers use these days. I also gave an example of how you can manage your pool of RTI's with RFID. Encore (A Finnish recycling company) has for example equipped their wooden rental pallets with RFID tags and this way they can automatically track to which customers they have shipped the pallets and when they have been returned. More of this solution can be read from on our website on Managing a pool of RTIs.
As in my presentation, here too I'd like once more to summarize the benefits of using RFID:
Easy and fast identification of individual containers
Speed through automation
Full visibility to material movements and material levels
Full visibility to current stock levels
Improving current operations by using Big Data
Drop in the number of errors (for example picking and loading)
Legal compliance
Looking already forward for keeping the next webinar.  Based on some of the questions I received at the webinar, perhaps next webinar topic will be "How to decide between RFID Gate and RFID Forklift?"
Sunny greetings from Finland!

If you are excited about this topic and you would like to see a recording of the webinar, please fill in the form below and comment that you'd like access to the recording. Our team will get back to you with the link.
Or read more about our standard solution for chemical tracking by clicking the links below the form.
Questions on RFID?
Contact us with this form.
With more than 15 years of experience we are the company to kick start your RFID system project. Don't hesitate to leave your contact details below for our experts to contact you for more information on our Solutions and Refences. You can also find the direct contact details of our Sales team here.
Complete this form to contact or book a meeting with our RFID expert.